"Waiting On" Wednesday is a weekly event, hosted by Jill from Breaking the Spine, that spotlights upcoming releases that we're eagerly anticipating.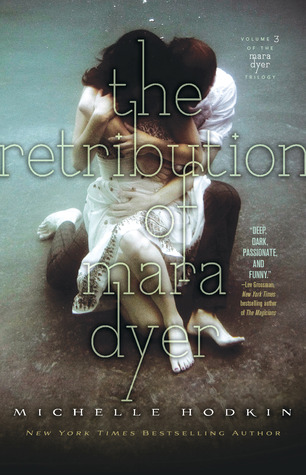 Book title:
The Retribution of Mara Dyer (Mara Dyer #3)
Author:
Michelle Hodkin
Expected Publication:
November 4th 2014
Goodreads:
https://www.goodreads.com/book/show/15768409-the-retribution-of-mara-dyer
Synopsis:
It had to end sometime, but Mara had no idea it would end like this. Experience the mind-blowing conclusion to the New York Times bestselling Mara Dyer trilogy.

Loyalties are betrayed, guilt and innocence tangle, and fate and chance collide in this shocking conclusion to Mara Dyer's story.
What I think: So far I've only read the first book and I wanted to read the second book right away because I did really like the first book, but then I was spoiled by what was going to happen at the end of the second book so I decided to wait to read it until the third and last book came out, that way I can just continue reading right away and I won't have to cry waiting for the third book haha (it comes out in November!, I wouldn't be able to wait that long! haha.).
I am very excited for this book to come out although I was pissed off that they pushed the publication date, I need this book in my hands now! haha.
Have you read the first or second book ? If yes what did you think of it ?